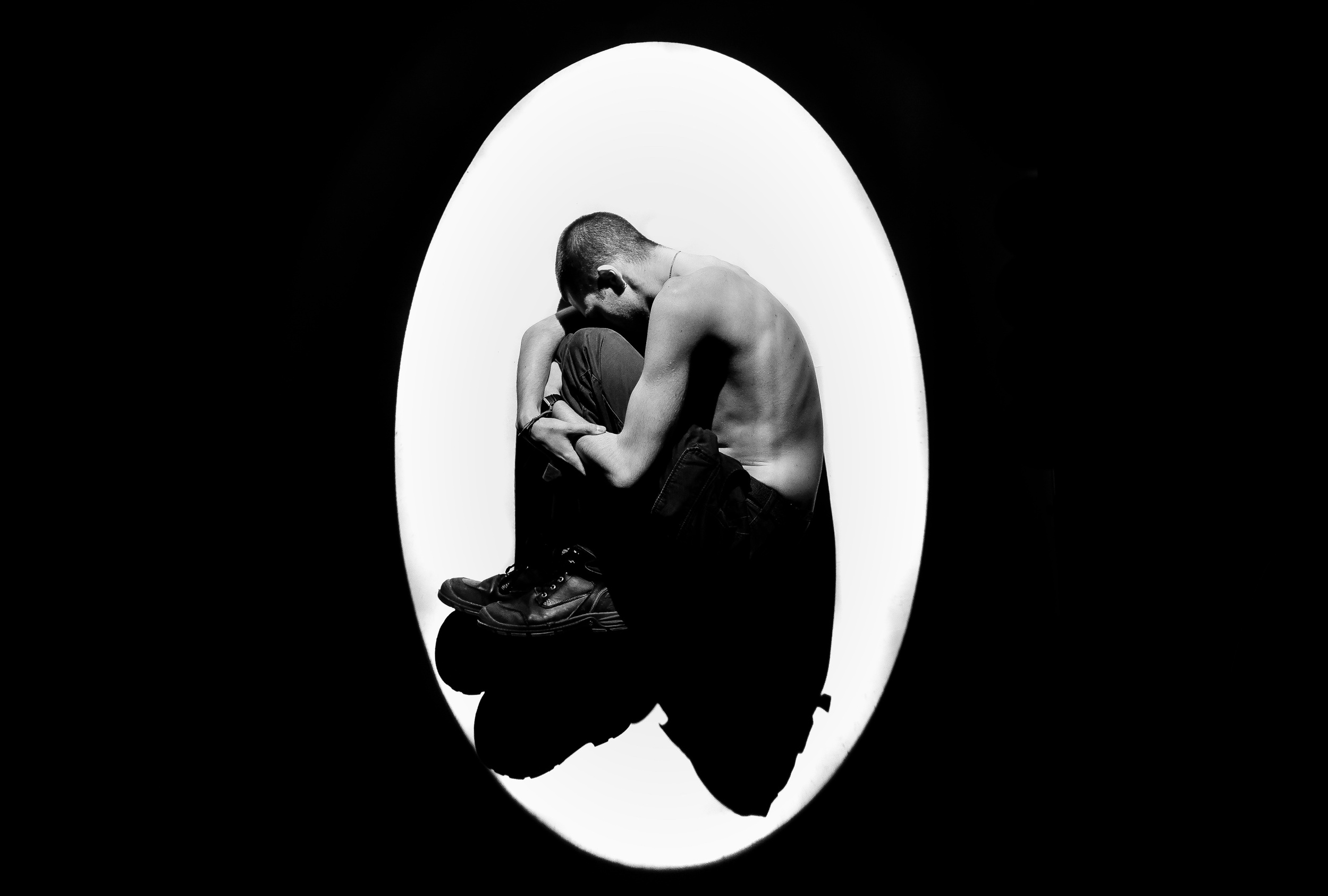 Hiding from your demons
Depression is still often smiled at in our society and not seen as a disease. For this project I tried to illustrate my idea of depression through my own experiences.
The embryo position surrounded by a light circle spot in complete darkness portrays my own feelings. The circle is the last safe space for the depressed person. Where it feels safe, were it hides from the darkness. A self build shell which helps for a moment but distracts it from the ongoing world.